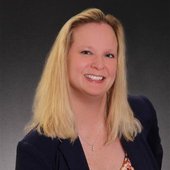 By Karen Johnson, Realtor, ABR, "Bucks County PA Homes"
(Addison Wolfe Real Estate )
  Market Report:  Lower Gwynedd, PA Real Estate for November 10, 2013   The median sales price for homes in Lower Gwynedd PA for August 13 to November 13 was $583,350. This represents an increase of 11.1%, or $58,350, compared to the prior quarter and a decrease of 6.7% compared to the prior year. Sales prices have appreciated 54.7% over the last 5 years in Lower Gwynedd. The average listing price for Lower Gwynedd homes for sale was $1,294,336 for the week ending November 6, which represents an increase of 6.8%, or $82,505, compared to the prior week and an increase of 9.1%, or $107,751, compared to the week ending October 16. Average price per square foot for Lower Gwynedd PA was $172, a decrease of 3.9% compared to the same period last year.   Lower Gwynedd Summary  The median sales ...