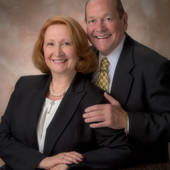 By Robert Wagner, Your CHOICE for Real Estate.
(BHHS The Preferred Realty 3802 St RT 31 Donegal, PA 15628)
In support of the Laurel Mountain Volunteer Group's (LMVG) first of three 2010 trail care days, PTAG (Pittsburgh Trails Advocacy Group) will be hosting a "Laurel Mountain Work and Roll Weekend", June 19-20th, 2010. This is a great opportunity for everyone who enjoys the beautiful trails at Laurel Mountain to kick something back, break a sweat and make the trails even better and more enjoyable!After a hard day's work, PTAG will be providing cold, tasty, FREE Penn Brewery Craft beer!The DCNR will be providing FREE camping on Laurel Mountain Saturday night!On Sunday we FREE-ride and enjoy the fruits of our labor!Details:* When: Saturday, June 19th - Sunday, June 20th* Work: Saturday, 9:30am - 2:30pm. Meet at the Warming Hut parking lot on Summit Road near the entrance to the Laurel Mt. Ski...