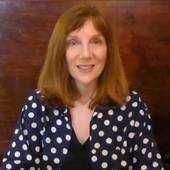 By Maureen Bray Portland OR Home Stager ~ Room Solutions Staging, "Staging Consultations that Sell Portland Homes"
(Room Solutions Staging, Portland OR)
We all know that sometimes, the only way to really BELIEVE in something is to "see it for yourself."  Our Portland-based home staging company has worked with many award-winning Realtors over the past few years.  One of them contacted me last year and asked me to provide a home staging consultation at her own home;  she was planning to list her home in 2010 and wanted to know exactly what type of information our staging consultation service provided, so that she could feel comfortable referring her seller clients to me.  I was delighted to be asked to help this wonderful Realtor with advice for updating her own home prior to putting it on the market, and we spent a couple of hours walking through each room and also discussing "curb appeal" and some landscaping ideas. This savvy Realtor k...