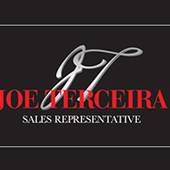 By The Joe Terceira Team, "Turning Your Dreams Into An Address"
(Right At Home Realty Inc., Brokerage)
Bright idea nets hospital $7,910 Darryl Lambert of Georgetown, Ontario has been declared Canada's Most Outrageous Holiday Home Decorator after a nation-wide search by website OutrageousLights.ca.Lambert's home, located at 14 Johnson Crescent in Georgetown, 20 minutes west of Toronto, features more than 45,000 lights intricately choreographed to festive music with a techno beat. The display uses nearly 1,000 meters of extension cord, 230 dimmer channels, 26,000 LEDs and more than 10,000 mini lights. Visitors are able to tune their car radios to an FM radio signal to hear the synchronized music. Check out there website: http://www.lambertslights.com   Bright idea nets hospital $7,910. Ted Brown   As a result of their month-long holiday light display, the Lambert family on Johnson Crescent...