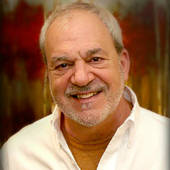 By Roger D. Mucci, Lets shake things up at your home today!
(Shaken...with a Twist 216.633.2092)
It's happening tonight at Sheraton Furniture       This is the perfect opportunity to have all of your decorating questions answered by one of designers and to peruse our showroom.   Bring in an inspiration piece and we can show you how to "shake things up at your home and give it a new twist" without having to replace everything.   If you have visited the YMCA Dream House in Historic Downtown Willoughby, you may have already been inspired by what you saw.   Looking forward to seeing you tonight.