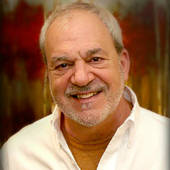 By Roger D. Mucci, Lets shake things up at your home today!
(Shaken...with a Twist 216.633.2092)
 Murphy's Paw Pet Sitting.....one of Cleveland's finest. Take a look at the video.The two Cocker Spaniels belong to my sister Rose. They are Archie (blonde) and Buddy (brunette) and they were on TV yesterday.                                         They are now demanding their own dressing room, bathroom, hair stylist and make-up artist. Bitches! Oh wait, they are boys, never mind!