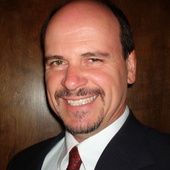 By Stanley Stepak, Realtor - Avon Lake, Avon, Bay Village, Westlake,
(Howard Hanna - Avon Lake, OH)
Kamm's Corners Farmers Market (KCFM) August 15th Highlights Municipal Lot @ W.168th St & Lorain RdAugust 15, 2010   KCFM offers fabulous food vendors from roughly 30 vendors, live music entertainment, chef demonstrations and complementary samples, healthy living outreach events, artisan spotlights and much more! But it specializes in farm fresh produce and products straight from the source. It's fun for the whole family!!!This week's KCFM market features are: Chef Demonstration: West Park Station with FREE samplesHealthy Living Outreach: FREE Blood Pressure Screenings Priority Home Health CareLive Music: The Mighty Tigues – Jim & Marysa Tigue Artisan Spotlight: Jeanetta Ho Celebrations - unique jewelry made from electronics and bike gears; glassware; windchimes; and other artistic expr...