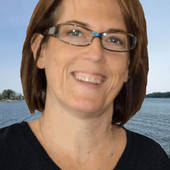 By Donna Galinsky, Make Lake Norman Your Home!
(Allen Tate Company)
Real Estate Snapshot for July 2010 for Woodmere, Long Island, NY and Woodsburgh LI, NY Homes in the Woodmere and Woodsburgh range from $ 359,000 for a 2 Bedroom Bungalow to $ 1,800,000 for a 5 Colonial on the water in Woodsburgh. The Woodmere and Woodsburgh are located in Hewlett- Woodmere School District 14 and Lawrence School District 15. The area is part of the Five Towns on Long Island and is convenient to New York City via the Long Island Railroad. The Five Towns area is also convenient to the beaches along the Atlantic Ocean, JFK International Airport, shopping and worship. Search for Homes for Sale in Woodsburgh, Long Island, NYSearch for Homes for Sale in Woodmere, Long Island, NYCompliments of The Five Towns Real Estate Directory - we are here for all your Real Estate Needs.Vis...