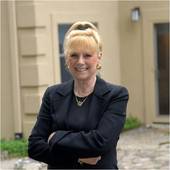 By Gay E. Rosen, As Real as Real Estate Gets!
(Julia B. Fee Sotheby's International Realty)
 Larchmont, 10538 is very desirable and is considered one of the most expensive towns in which to reside in the United States, and many times you have to act quickly before you lose that buying opportunity! I recently represented buyers searching for a waterfront home (this particular home is located in a secluded cove with weeping willows galore, the occasional swan, and  beautiful views from most of the windows. Built in the 80's, offering 5 bedrooms, and close to the village, trains, and just 30 minutes from New York City.. it sold for $1.9 Millions Dollars in July, 2012.  After we we were in contract, an associate informed me that her buyers were on their way in from California to purchase the house and we had beaten them to it.. so we really lucked out! It also appraised for $1.95 ...