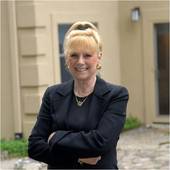 By Gay E. Rosen, As Real as Real Estate Gets!
(Julia B. Fee Sotheby's International Realty)
        It was both a great idea, and a wonderful event! Where?  Tequila  Sunrise located at 145 Larchmont Avenue (914-834-6378914-834-6378). The event?  A Speed Networking Event as suggested by Theresa Viti-Finck of TD Bank . With Valentine's Day around the corner ,  it just seemed the perfect way to celebrate a cold and wintry Thursday evening, and yet have fun.  Carolyn Fugere, President of the Larchmont Chamber of Commerce (and also Manager of the Julia B. Fee Sotheby's Larchmont office), and her very active Board, promptly agreed, and so over 30 businesses and Chamber of Commerce members (and their guests) attended the event (6 pm – 7:30 pm) where for just $15, we enjoyed some aperitifs, hors-d'oeuvres and good conversation. Carolyn discussed future events (all sounding wonderful),...