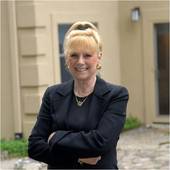 By Gay E. Rosen, As Real as Real Estate Gets!
(Julia B. Fee Sotheby's International Realty)
        We have all known family members and friends who have had cancer, who have both conquered it and who have bravely fought the disease and succumbed. CTChallenge.org is a support organization,  and the  "CT Challenge bike ride is the primary funding vehicle for the nonprofit organization which is dedicated to helping the 14.5 million cancer survivors in Connecticut and throughout the U.S. rebuild, improve and prolong their lives through exercise, nutrition, mind-body health and community-building support programs. " Carolyn Fugere, Manager of the Larchmont Julia B. Fee Sotheby's Office, and a second year participant,  has never known an organization to actually do this to such an extent, and is proud to be a part of  Team Sotheby's ( their great T-Shirt depicts a huge  "S" à la Su...