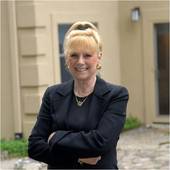 By Gay E. Rosen, As Real as Real Estate Gets!
(Julia B. Fee Sotheby's International Realty)
            Larchmont Manor Pocket Park by Gay Rosen One of Larchmont's many treasures is the array of pocket parks located throughout. Here are some photos of the pocket park located at the corner of Grove and Linden. I was driving by on an appointment and had to take some photos! Larchmont is GREAT!