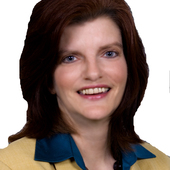 By Jackie Connelly-Fornuff, "Moving at The Speed of YOU!"
(Douglas Elliman Real Estate in Babylon NY)
Fire Island Summer Vacation - A World All Its Own! There are so many towns for you to choose on Fire Island for your Summer vacation! Atlantique The narrowest part of Fire Island, and is  hard to get to as sand dunes provide walkways.  There are only about 50 homes, and it is a tight community totally committed to boating.  Everyone knows each other in Atlantique, and the whole community gathers at the Marina. The ferry offers service to town from the Bay Shore Fire Island ferry terminal. Cherry GroveCherry Grove is a recognized gay friendly community. It is a unique community filled with artistic expression and gorgeously designed homes. Downtown Cherry Grove is popular for its restaurants, clubs, bars and shopping. It is home to art galleries, theater and live entertainment and it is ...