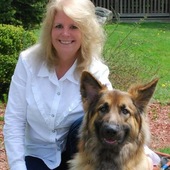 By Catherine C Capasso, Cottage or Castle, What's Your Dream!
(Catherine Cornelia Real Estate)
This is a community of 525 families situated on Lake Innisfree. It features a private beach with lifeguards to make your swim experience safe. In addition to swimming, you may boat or fish in the lake. With 44 acres, the garden style buildings offer peace, tranquility and privacy. It is a gem in Westchester County that many are not aware of. If golf or tennis is your passion, Lake Isle Country Club, a town park, offers very affordable resident membership.   With the current real estate market, we are not having many shareholders put their property up for sale. 2008 saw the fewest sales since 1988.   As a resident Broker, I can provide detailed information on my community, which is just one of the many reasons I specialize in Interlaken Gardens, Channing Place, and the neighboring homes...