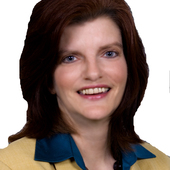 By Jackie Connelly-Fornuff, "Moving at The Speed of YOU!"
(Douglas Elliman Real Estate in Babylon NY)
First Time Home Buyers Guide to Buying a Home Buying a home can be very exciting and scary at the same time. Most first time home buyers will experience a full range of emotions as they go through the buying process. This is a completely normal reaction. Homeownership is at an all-time high in America, not just because of low interest rates, but also because more and more people are realizing the benefits, such as: Credit - having a mortgage that you pay on time every month improves your credit.Investment - home values are constantly appreciating which helps you build equity. That makes real estate a good investment. Pride - there's nothing like the feeling of buying and owning your own home. Tax Advantages - interest on your home is tax deductible. It takes three things to buy a house:...