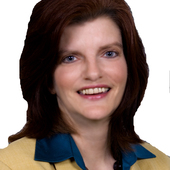 By Jackie Connelly-Fornuff, "Moving at The Speed of YOU!"
(Douglas Elliman Real Estate in Babylon NY)
Long Island Real Estate - How Much Is That Cheap Listing Costing YOU? I call on expired listings daily. Time and time again I see how low the commission rate was and then I know why that particular home didn't sell. You know the saying, "you get what you pay for". It is true in all aspects of life whether you are selling your car, your home or see that "Coach" handbag on ebay that no one bid on and you got it for $10.00 and it turns out it was a fake handbag. You get what you pay for. So, you know you saved about $5,000 to $6,000 on the commission by hiring a Realtor who offered a cheaper commission. Did you ask what are they going to do to market your home? How many websites is your home going to be on? Are they going to hold public open houses for you? Are they going to hold a Broker...