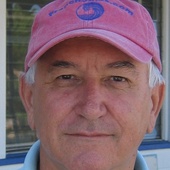 By Dustin A. Peters, Your "Northend & Gardens" Contact in Ocean City!!!
(Goldcoast Sotheby's International Realty)
Reflecting on NAR's "The Code of Ethics" ... from Ocean City, New Jersey Most of the participating real estate agents are familiar with "The Code of Ethics" as there is a required course every four years for all agents ... but very few of the buyers and sellers that these agents work with know anything about this "Code."  Clearly, a good agent should share the "Code" with those people that they form a relationship with in a real estate transaction. I continue to participate in the Professional Standards Committe so I picked up my new 2014 copy of the "Code" and all the changes that were made for this year.  All of this is included in the "Code of Ethics and Arbitration Manual" which is given to each of our participants on these committees. I find the history of the "Code" and all the de...