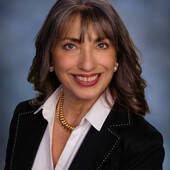 By Antoinette Scognamiglio, GRI, ASP, There's no substitute for EXPERIENCE!
(Coldwell Banker Realty)
Boonton Township, NJ Monthly Home Sales Report ~  June 2011 follows ... Boonton Township, located in Morris County, NJ at this writing offers 71 homes available for purchase.  Currently there are 9 listings Under Contract and scheduled to close.  June 2011 saw 3 closed transactions. If you're looking for affordable homes in Boonton Township NJ has some great deals, with 17 homes available under $400,000.  Boonton Township NJ offers exceptional value in that the Township has a recipricol public school arrangement with neighboring Mountain Lakes, thus affording Boonton Twp. students with the opportunity to attend a public school system recently rated as #4 in New Jersey by NJMonthly Magazine.  Please feel free to contact me directly by email at AntoinetteS@remax.net or cell 201-240-8699, ...