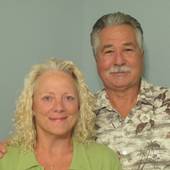 By Karen Baker, Professional Help with Rapid Responses...
(Sunset Beach and Beyond Realty)
HAPPY CHINESE NEW YEAR ~ THE YEAR OF THE RABBIT ~ FEBUARY 3, 2011 Gung Hay Fat Choy!  (Happy Chinese New Year!) The start of Chinese New Year this year falls on:  Thursday, February 3, 2011 — The Year of the Rabbit. Happy New Year   Chinese zodiac 2011 horoscope predictions Chinese New Year foods Chinese New Year recipes If you were born in 1915, 1927, 1939, 1951, 1963, 1975, 1987, 1999, or 2011 - you were born under the sign of the rabbit. Like the rabbit, you are one of cuddliest & sweetest creatures in the Chinese zodiac. Although considered somewhat timid by more dynamic signs, you are wise and cautious, and know better than to jump into any situation without thinking! Tactful, considerate, and popular with a wide circle of friends and family, luck just seems to come to you unbidde...