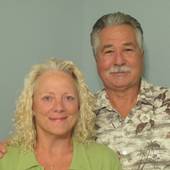 By Karen Baker, Professional Help with Rapid Responses...
(Sunset Beach and Beyond Realty)
Spring Renewal ~ Sometimes It Happens For a Reason Our company name was confusing, to us, to our clients and to another company with a similar name. Simply stated, we needed to change it to eliminate the risk of being sued. We had read about the "Zebra" case and suddenly felt as if we might have our own case to worry about. Sometimes things happen for a reason ~ So the decision was made ~ It was time for a new Spark, a time for Renewal, A new name for our business ~ An Inspiration for Us to Move On in a Positive Way ~ We live in Sunset Beach, North Carolina which is a coastal community near the border of North and South Carolina. Since we live so close to the South Carolina border, we decided it was best for us to be licensed in North and South Carolina. With this in mind we wanted to c...