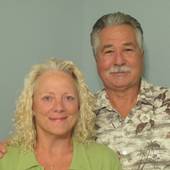 By Karen Baker, Professional Help with Rapid Responses...
(Sunset Beach and Beyond Realty)
2011 December Blogging Challenge ~ Responding to Clients During the Holidays Christmas Eve and Christmas Day is about spending time with those you love. They may not be with you in body, but they will always be with you in spirit. This year was especially hard for me because I was not able to be with either of my children or their significant others. When you are apart from those you love it is so much harder during the holidays but we did manage to talk on the phone, text and send pictures. One of our clients sent us the cutest Jib Jab early this morning to enjoy.  The focus was their family singing Christmas Songs with their dog, Rudy as the lead vocal. Hilarious for first thing on Christmas morning as an email... totally unexpected and very cute.  That is what is so enjoyable about t...