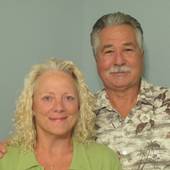 By Karen Baker, Professional Help with Rapid Responses...
(Sunset Beach and Beyond Realty)
PARK SITE IN SUNSET BEACH NC VOTED ON ~ PROPOSED PARK Monday evening January 10, 2011, the Sunset Beach Town Council by a 3 - 2 vote approved the contract to buy a 5.22 acre  Intracoastal Waterway site for a future park for 3.4 million. The vote is contingent on the town being able to secure a grant for $900,000. The remaining 2.5 million will be obtained from town funds. The vote was taken during a closed Town Council meeting. Controversey exists with the purchase of the site. Some residents of Sunset Beach wanted the site to be the retirement home of the old pontoon bridge. Members of the Old Bridge Preservation Society wanted to save the the old pontoon bridge and turn it into a museum. The non profit society hopes to raise money in order to open the museum by tourist season. A one a...