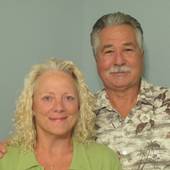 By Karen Baker, Professional Help with Rapid Responses...
(Sunset Beach and Beyond Realty)
How to get rid of "Critical Reviews" on the "New Trulia Profiles"   We choose to advertise on Trulia so having our profile up to date and accurate is very important to us.   With a recent updating on Trulia, profiles changed and much to our surprise we had 17% critical reviews.   Knowing all 30 reviews were positive ones we reviewed them and noticed three of the reviews did not change the star reviews to reflect the positive written review.   Instead of the 5 star review, three reviewers did not change the automatic 1 star review to a higher amount of stars.   After contacting Trulia about the error in the star reviews they emailed us with the only way to correct the reviews.  You need to contact your client and email them how to correct their star review.   Hello Karen,Thank you for co...