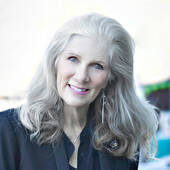 By Debe Maxwell, CRS, The RIGHT CHARLOTTE REALTOR!
(Savvy + Company (704) 491-3310)
Ranch Home UNDER CONTRACT in the Heart of Mount HollyImpeccably updated 3-bedroom, 2-bath ranch home in the heart of downtown Mount Holly hit the market last Friday and by Saturday, we had multiple Offers. Buyers wrote wonderful love letters and sellers asked not to see them until after acceptance so as not to select their buyer with a bias.  The sellers made the decision, based on strength of Offer. What that includes is strong Due Diligence Fee (how much skin the buyers are willing to put in the game), clean Offer, strong purchase price and reputable lender with full approval in place prior to buyer shopping for their new home. Yes, it made a HUGE difference! What did the buyers love about this adorable ranch home? It is filled with character and charm throughout – from the renovated ...