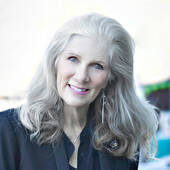 By Debe Maxwell, CRS, The RIGHT CHARLOTTE REALTOR!
(Savvy + Company (704) 491-3310)
SOLD in Harrisburg Town CenterSorry, Too Late! 3821 Carl Parmer Drive has been SOLD. This beautiful condo in highly sought after Harrisburg Town Center has SOLD! Talk about an emotional roller coaster ride for this buyer! They lost out in a bidding war and then went through a waiting period during the first buyers' Due Diligence period. In the end, they were elated to have had the forethought to submit a back-up Offer...and wrap up this lovely condo as its lucky new buyer! They are excited to now reside in the condo and our sellers are excited to have their Charlotte home SOLD! Not only is the location primo but, this particular 2nd floor condo, a stunning 3-bedroom, 2-bath unit, features a beautifully renovated, open floor plan. It boasts plenty of windows for natural sun light, new fl...