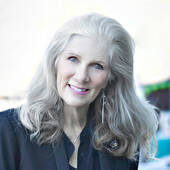 By Debe Maxwell, CRS, The right Charlotte REALTOR!
(Savvy + Company (704) 491-3310)
How To: Social Distancing in Real Estate Practice - Walk-ThroughsWhile most real estate practitioners here are following the guidelines of the county's requirements - no open houses, no showings - we do still have clients who are in Escrow and Closing. My county has acknowledged the importance of agents accompanying their Buyer clients to walk-throughs and Closings but, we are mandated to practice proper social distancing and hand hygiene.  Today, one of my buyer couples who have bought and sold now, 4 properties with me, had their final walk-through before their 8AM Closing in the morning. It was my first 'outing' in over 2 weeks and I will say that it felt good! However, it was all I could do not to hug them - I had no idea how hard that part would be! And, I was well-equipped - glove...