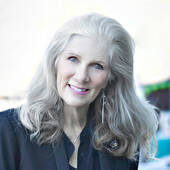 By Debe Maxwell, CRS, The right Charlotte REALTOR!
(Savvy + Company (704) 491-3310)
Another One Bites the Dust in Villa Heights!Charlotte, NC - Location, Location in Villa Heights - New Buyers to Build Their Dream Home!  SOLD IN HOURS!  Oh, this cute, cute, cute bungalow, located only minutes away from Uptown Charlotte, is about to be renovated and crafted into someone's dream home!  The location is ideal for enjoying Charlotte's main attractions & is also convenient to the Noda and Plaza Midwood areas as well as the light rail.Villa Heights is one of the highest demand growth areas in Charlotte. It's the perfect lot to build that dream home (or, it would have been perfect to add-on and renovate)!  Recent home sales in the area are selling for over 500K!!   We knew this one wouldn't last long - we had multiple Offers and it sold in NO TIME!  If you're looking for someo...