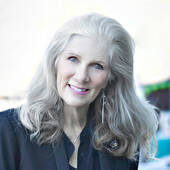 By Debe Maxwell, CRS, The right Charlotte REALTOR!
(Savvy + Company (704) 491-3310)
Saturday's Shots - And You Thought You'd Seen It All!It's been a celebratory week with the brokerage change and all that entails - as well as the market going like gangbusters right now! I took my showing agent and my assistant (The Maxwell House Group!) out to lunch near our new office. We took a survey recently to see what the hottest spots near our new office were for a client. Hands down, Calle Sol Latin Café & Cevicheria was the #1 recommendation for lunch. And, it did not disappoint! I had to share our appetizer with you...This was ordered because it sounded so sinful that it HAD to be good - and I cannot lie, it was AMAZING! The dish is called SALCHIPAPA and it consists of Peruvian fries, topped with crispy hot dog bites, Aji amarillo mayo, cilantro aioli (YUM!), ketcuup and FRIE...