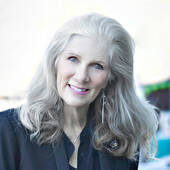 By Debe Maxwell, CRS, The right Charlotte REALTOR!
(Savvy + Company (704) 491-3310)
Highgrove Market Report February, 2023 (South Charlotte)  Charlotte, NC - Highgrove Neighborhood Developed in the late 90's and completed mid-2000 by Crescent Communities, the Highgrove neighborhood is situated in the core of South Charlotte's Ballantyne Community.  Homes in the Highgrove neighborhood sell from roughly $890,000 to $1,400,000+ with heated living space in the vicinity of 3,000 and 7,000+ square feet with 2-3-car garages (generally 3-car garages). The homes in Highgrove are situated on good sized parcels, many having their own swimming pools with plenty of room to spare (in the vicinity of 0.25 and 0.6 acre lots). Built by famed local home builders such as Cyras Homes, Simonini, John R. Poore, Regal Custom Homes, Dienst Custom Homes and Kingswood, the community is not your...