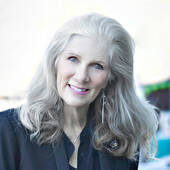 By Debe Maxwell, CRS, The right Charlotte REALTOR!
(Savvy + Company (704) 491-3310)
Popular SouthPark Neighborhood Market Update MAY 2023  - Barclay Downs Barclay Downs - A SouthPark Community - Market Report APR 2023 How's the Market in Barclay Downs? BARCLAY DOWNS SOUTHPARK CHARLOTTE:  SouthPark, once part of a 3,000-acre farm owned by N.C. Gov. Cameron Morrison, that has since been transformed into one of North Carolina's most esteemed and successful live/work communities. It contains one of the most popular neighborhoods in Charlotte - Barclay Downs. Neighbors include SouthPark Mall, The Colony, Piedmont Row and more. Barclay Downs features several award winning public schools, a regional library, and plenty of general and specialty retail shopping.Barclay Down's livability score is 68 – ranked #68 in Charlotte and #63 in North Carolina. Ranked A+ for amenities clo...