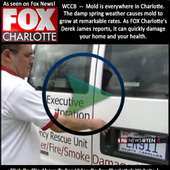 By David Snell 704.545.0098, CERTIFIED MOLD INSPECTOR, CERTIFIED MOLD REMOVAL.
(WWW.ExecutiveRestoration.Com)
My name is David Snell and I own and Executive Restoration out of Charlotte North Carolina and I have been in business since 1987 and there some things that I have learned during my time in business that I would like to share with you.1.  Know how to say that you are sorry for something that you have said or even done and ask for someone's forgiveness and mean it by the way you say it and move on.  If the person does not accept your  aplology then you have done what you are supposed to do and it is now on them.  Be sincere on the way you are asking for forgiveness as well and do not laugh or make a joke about it either, I have learned.  Learn from your mistakes to not only help you but to help others.2.  Know when to listen and when to speak. Something that bothers many women I have lea...