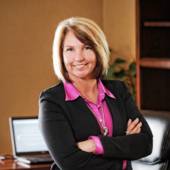 By Jenifer Lower, Your Dream. Our Passion.
(Bozeman Montana Real Estate .net)
  Gallatin Gateway to get New Sewer System!   Gallatin Gateway, Montana, a small quaint town between Bozeman and Big Sky at the mouth of the Gallatin Canyon has been in existence since near the turn of the century.  It is still home to the Gallatin Gateway Inn that was built in 1920.  There is the firehouse on Main Street, along with an elementary school, and a fantastic steak house that we travel 40 miles to eat at (Stacey's is the name if you get the chance!). This is beautiful country!  Tucked into the valley just before the canyon, soaring peaks rising off the valley floor, the lush river valley winding its way through town northward, it is the epitimy of a small town in Montana. It has had an issue of growth for a while though.  The sewer system for town was non- existent.  Everyon...