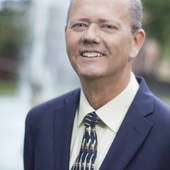 By Walter Hayes, Make the Right Move!
(Oak Creek Realty Group LLC)
My team and I continuosly monitor local real estate statistics to keep our clients informed and ahead of the real estate trends. Below you will find Joplin area real estate statistics for the period September 2007 as compiled by the Ozark Gateway Association of REALTORS®. Joplin Area Market Condition Report New Homes on the MarketTotal Active Homes on the MarketHomes Sold for the PeriodHomes Under ContractHomes that ExpiredHomes that were WithdrawnRatio of Homes Entering the Market vs LeavingPrice ChangesAverage Days on Market for SoldsList/Sale Price Ratio Median Sales Price Inventory Absorption Rate in MonthsApril-071865969314391250.8910312297% $  79,900.00 6.41May-0719744012012841281.0413210896% $  80,900.00 3.67June-071835359011741331.121059697% $  99,350.00 5.94July-071675637511256...