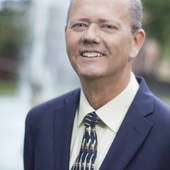 By Walter Hayes, Make the Right Move!
(Oak Creek Realty Group LLC)
Loan Information for Tornado Victims If you recently lost your home to the May 22nd tornado in Joplin you may want to talk to your lender about a FHA 203h loan. This loan is available for victims of natural disasters where the President has declared it to be a disaster area. This is a 100% loan offered to rebuild or buy a replacement loan. For more information about this loan talk to your lender or go to http://portal.hud.gov/hudportal/HUD?src=/program_offices/housing/sfh/ins/203h-dft. There are several banks and other lenders in the area that have already stated they have access to these loans. If for some reason your preferred lender can't get you information on this program please contact me and I'd be happy to put you in touch with one of the lenders that we have a great relationshi...