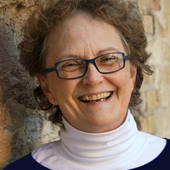 By Sharlene Hensrud, Realtor. Listener. Knowledgable. Patient.
(RE/MAX Results - HomesMSP.com)
Wood Lake was once a recreational lake surrounded by homes, but much of its water drained in the 1950's... leaving a vast marshland which was dedicated as the area's first municpal nature center in 1971. Today three miles of trails and boardwalks wind through cattail marsh, lowland forest and restored prairie habitats. Yesterday was my first extensive walk at Wood Lake Nature Center, and it was a beautiful day for it... the colors were glorious and there were many out taking advantage of this wonderful resource in the midst of the city. The western edge of Wood Lake Nature Center borders I-35W reminding you that you are still in the city, but the natural beauty makes you feel like you are miles away. A few homes remain from its early days as a recreational lake, including Richfield's ol...