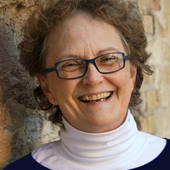 By Sharlene Hensrud, Realtor. Listener. Knowledgable. Patient.
(RE/MAX Results - HomesMSP.com)
Only two blocks long, the Milwaukee Avenue Historic District is Seward Neighborhood's shining star. This group of small homes built between 1884 and 1890 was the first planned workers' community in Minneapolis, attracting immigrants working in the nearby railroad yards and other industries along Hiawatha Avenue. Built in similar style on quarter-sized lots with no front yards, these homes have more of a rowhouse feel. In 1970, after decades of neglect, the City of Minneapolis planned to raze these homes along Milwaukee Avenue. Thanks to activist neighborhood residents, the area was instead rehabilitated. Houses were preserved and the street was turned into a bike and pedestrian mall creating a unique sense of community and the Milwaukee Avenue Historic District. The Milwaukee Avenue Hi...