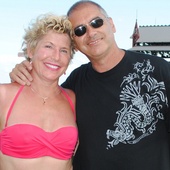 By Bonnie & Frank D'Angelo, We're Passionate about helping people.
(EXIT Realty Nexus Minneapolis MN)
This great investment opporunity is located on the corner of St. Anthony Parkway and Polk.  Great location, great stucco four plex.  Four 1 bedroom units rented between 700 and 775 per month.  A capitolization rate of 10.  Priced well below acquisition price.  Now in the mid 300's.For more details, pics etc visit us at http://www.allmetrohomes.com and click on featured homes.