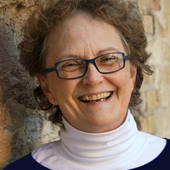 By Sharlene Hensrud, Realtor. Listener. Knowledgable. Patient.
(RE/MAX Results - HomesMSP.com)
The Coffee Shop Northeast is one of those intimate coffee shops that immediately makes you feel at home... like you are already part of the neighborhood. I met new clients there on Thursday night just as I had met another client there a few weeks ago. I was again struck by the 'Cheers' feel of this neighborhood hub... very friendly and welcoming, a place where you go not just for coffee and food but also for comaraderie and to get a pulse on what is happening in the neighborhood. They've got it right when they say they serve coffee~treats~food~ LOVE! Thursday evening was December 1st, Johnson Street shopping night. As I walked towards the coffee shop I was greeted by the dazzling, colorful displays in A Bag Lady on the corner... and when I arrived at The Coffee Shop Northeast I was deli...