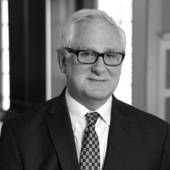 By Larry Lawfer, "I listen for a living." It's all about you.
(YourStories Realty Group)
Being Rather Than Doing; The real estate professional and their time blocked behaviors can hinder your growth.  Let me explain.  I am a huge fan of time blocking. Time blocking has been how I have accomplished much in my life.  I need to prospect and so I time block that. I join a program called BOLD that demands we make 20 connections in a day, 100 in a week. This is time blocking on steroids and you are held accountable.  All this drives more business, more opportunity, more knowledge and more activity, right?  Yes, right.  That is good, right?  Yes, all those things are good.    I have spent a good deal of time looking at those I want to be like. The successful agent who has 20-50 listings at all times, the Realtor® who can balance life and work are folks I search out and ask questio...