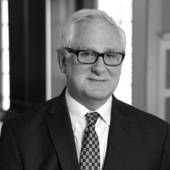 By Larry Lawfer, "I listen for a living." It's all about you.
(YourStories Realty Group)
I listen for a living because it's all about you.  This has always been my professional mantra for good reason.  People want to be heard. They have their story and when they hire a professional for any reason they want that professional to know the whole story. It is never about the professionals degree, or awards at that moment, it is always about how well they listen to the story.  Once you know the story then you, as the professional can interpret and plan the best course of action for the speedy resolution of the needs and wants. I am a Realtor® and because of this I am held to a higher standard.  I have a code of ethics I must adhere to or I will loose that coveted and professional designation.  Not all agents are created equal, just like back in high school. Everyone is different....