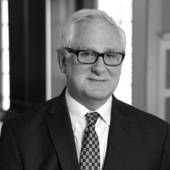 By Larry Lawfer, "I listen for a living." It's all about you.
(YourStories Realty Group)
How the Real Estate Industry is Changing, Day 2 Million dollar Year. In the beginning the only way to find houses to buy was to find an agent who had purchased the "Blue Book" that had copies of all the listings. This made the Realtor®/Agent a powerful and necessary partner in your process.  Your home purchase is usually your most expensive purchase in your life and therefor the most important.  Professional Standards for agents started in Chicago in 1908 with the start of the National Association of Real Estate Exchanges.  Much has happened since then. Franchise models like Coldwell Banker, Keller Williams, RE/MAX and others dotted our towns. Franchise owners sold territories to Operating Principles in those areas and began charging Agents for the privilege of selling property under t...