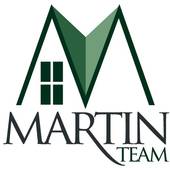 By Craig Martin, Where Knowledge and Experience Meet Hardwork!!
(The Martin Team with EXP Realty, LLC)
Hammond Square is buzzing with hammers pounding and saws buzzing. Construction has already begun on a new restaurant, the Santa Fe Cattle Co., a family roadhouse-style steak eatery. Hammond Square will feature seven new restaurants. Raisin Canes will begin construction in about a week. Raisin Canes is hoping to open its doors to patrons by early June.Currently, there are four other restaurants being built at Hammond Square. They are located between the Palace Theatre and J.C. Penney. Also, currently under construction is the new Verizion store.Construction on the new T.J. Maxx will begin this week and the parking lot for Target is almost complete. T.J. Maxx and Target are expected to open for business in late July. Best Buy is scheduled to open its doors at the Square by mid-June.In tot...