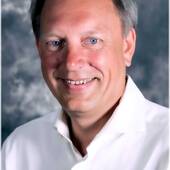 By Randy Schulenburg, Schulenburg Realty, Inc.
(Schulenburg Realty, Inc.)
GREAT NEWS! This is an exciting real estate season for Buyers with little to no money down. The past couple years Buyers in this category were at a huge disadvantage as most homes for sale in the Chicago suburbs attracted multiple offers and sold at or above the Seller's asking price.  FINALLY the market is changing! It is now possible for Buyer's with little to no down payment to have a chance to buy a home and even negotiate to have the Seller pay for all or some of their closing costs! These loans are typically FHA/VA loans or Conventional loans with 5% down payment. Contact Randy@Schulenburg.com  for a FREE Homebuyer Consultation.  Trending News: 1st Buyer of 2023! The first home I sold this year was on January 2nd. I negotiated the Seller covering $5,000 towards closing costs for ...