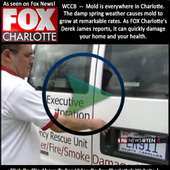 By David Snell 704.545.0098, CERTIFIED MOLD INSPECTOR, CERTIFIED MOLD REMOVAL.
(WWW.ExecutiveRestoration.Com)
How often do we take our lighting for granted? This could be indoor lighting or out door lighting. I am writing this article for Tom Bye.  Tom Bye is an indoor and out door lighting specialist and consultant. He is a professional lighting consultant with MEBULBS and he can be contacted at: TBye@mebulbs.biz or you can call him at: 1-847-894-0092 You can call or text him at this phone number if you need help with indoor or out door lighting.  Tom has really helped me and so I wanted to write an introduction for him to assist others with an introduction about Tom Bye and what he offers. When you are ready to say good bye to darkness and say bye bye to the dark or you need better lighting, contact Tom Bye. Say Bye, Bye to the darkness and say hello to better lighting. MeBulbs is a lighting ...