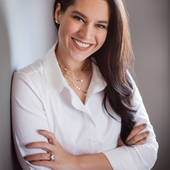 By Jessica Horton Jessica Horton Realty, Jessica Horton: I'm not #1... You Are!
(Jessica Horton - Jessica Horton & Associates)
We were first drawn to Jessica Horton by her many 'Under Contract' and 'Sold' signs in the community. But what clinched our choice of Jessica as our real estate broker was our first meeting. Let us explain. In our lifetime we have bought and sold over 20 homes, so we have had plenty of experience with Realtors(r). We found Jessica to be very different—in fact, quite unique. At our first meeting, she answered every question we asked. In short, we really connected with her.We have had the best experience with Jessica that we have ever had with a real estate professional. Without fail, she always does what she says she's doing to do. We particularly admire the way she runs her business.Her website, her primary tool for marketing our home, is spectacular! Far and away more informative than ...