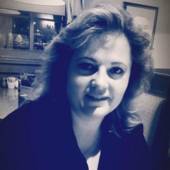 By Lucia Brooks, Hire me and start packing!
(Better Homes and Gardens Real Estate Metro Brokers)
The median single family home price in DACULA Georgia this week is $284,900, down $2,534 from last month!  The 704 homes have been on the market for an average of 116 days, up 3 days from last month.The DACULA Georgia real estate market is currently quite strongly in the Buyers Market zone (below 30). The 90-day Market Action Index stands at 9, up 2 from last month.  With several months of inventory available at the current sales rate, buyers should still find ample choice. Click Here to download a full report of the past weeks real estate activity in DACULA, GA.  Includes charts showing prices, average days on market, inventory levels and more.Visit http://www.luciabrooks.com/ to see over 100,000 North Metro Atlanta real estate listings for sale.  Each listing includes multiple photos,...