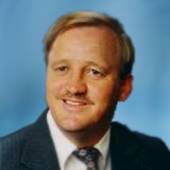 By Charles Stallions, 850-476-4494 - Pensacola, Pace or Gulf Breeze, Fl.
(Charles Stallions Real Estate Services )
Discover the Allure of Gulf Breeze, Florida: A Real Estate HavenNestled along the stunning Gulf Coast of Florida, the quaint city of Gulf Breeze stands as a true gem, renowned for its picturesque landscapes, vibrant community, and promising real estate opportunities. Boasting a unique blend of coastal charm and modern amenities, Gulf Breeze offers an unparalleled lifestyle that attracts homebuyers and investors seeking a slice of paradise.Location and LifestyleSituated in Santa Rosa County, Gulf Breeze enjoys an enviable location, bordered by the Santa Rosa Sound to the north and the Pensacola Bay to the south. This prime locale not only grants residents breathtaking waterfront vistas but also provides easy access to the pristine beaches of Pensacola Beach and Navarre Beach, making it a...