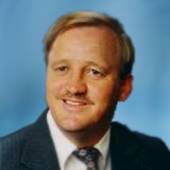 By Charles Stallions, 850-476-4494 - Pensacola, Pace or Gulf Breeze, Fl.
(Charles Stallions Real Estate Services )
  Young adults want a home; their parents want them to have a home. As a result, more moms and dads are giving money, co-signing or even gifting a house to their kids. NEW YORK – With rising home prices, the "bank of mom and dad" helps many adult children purchase their first home, especially as home prices and mortgage rates move higher. More parents are now stepping in to help young adult children buy, whether by co-signing on a mortgage, gifting them money for a down payment, or even buying them a property outright. "It has a lot to do with rental prices being so high," Becki Danchik, with Coldwell Banker Warburg in New York, told Bloomberg. "They feel like it's a waste to be throwing away money on rent when they can capitalize on the sales market right now." Climbing home prices an...