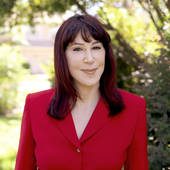 By Wendy Rulnick, "It's Wendy... It's Sold!"
(Rulnick Realty, Inc.)
Do you want that house? You can bet others do, too. Chances are that when you make an offer on a Destin, Emerald Coast of Florida, house or condo, there will be at least one competitor trying to outbid you. If you had your agent ask the right questions first, you could only hope that the seller would pick your offer.  But you may have another option.Florida Realtors has just released an official "Escalation Addendum" for use with the Florida real estate contract (either the FR/BAR, CRSP, commercial contract, or vacant land contract). An escalation addendum, or escalation clause, states that the offer price will automatically go up if certain conditions are met. By using this new addendum, you may potentially outbid the highest competing offer up to an amount you specify.How does the Flo...