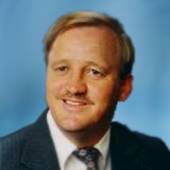 By Charles Stallions, 850-476-4494 - Pensacola, Pace or Gulf Breeze, Fl.
(Charles Stallions Real Estate Services )
The 2022 Pensacola housing market has been defined by two key things: inflation and rapidly rising mortgage rates. And in many ways, it's put the market into a reset position. As the Federal Reserve (the Fed) made moves this year to try to lower inflation, mortgage rates more than doubled – something that's never happened before in a calendar year. This had a cascading impact on buyer activity, the balance between supply and demand, and ultimately home prices. And as all those things changed, some buyers and sellers put their plans on hold and decided to wait until the market felt a bit more predictable. But what does that mean for next year? What everyone really wants is more stability in the market in 2023. For that to happen we'll need to see the Fed bring inflation down even more a...