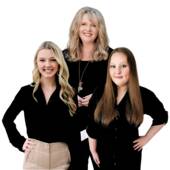 By Kari Battaglia, Who You Work With Matters!
(Veterans Realty Inc)
Steve Wooster, Chairman of the Green Real Estate Alliance of Sarasota Florida offered me this great "Green Marketing" tip:  Celebrate Arbor Day and join the 4th Grader Foresters Program.  Arbor Day is the third Friday of January for Florida, January 19th.  Every state celebrates Arbor Day on a different date.  To check the day your state celebrates Arbor Day visit www.arborday.org.  The project is a simple and inexpensive way for you to sponsor the 4th grade students at your local elementary school in your community.  Sponsors can attach a their business card to each tree and sponsorship can be announced in press releases to local media.  This is the best feel good marketing you can ever do. This project will help revitalize observation of Arbor in our schools and to send every fourth g...